[ad_1]

The Brazilian model recently celebrated her 43rd birthday and quit a lifelong habit, but is still processing the end of her marriage. Bündchen, who shares two children with Brady, says she is content with her new life, however — and wouldn't change a thing.
"I look into my life and I wouldn't have it any other way," she said in a preview of an upcoming "CBS News Sunday Morning" interview. "I wouldn't have any other life, I wouldn't have done it if they say, 'Can you change something in your life?' I wouldn't change absolutely anything."
When host Lee Cowan asked if her divorce was part of that perspective, Bündchen candidly told him: "It's not what I dreamed of and what I hoped for." While she and Brady announced an amicable split on Instagram last October, Bündchen said she is still learning to fully accept it.
"My parents have been married for 50 years, and I really wanted that to happen," she told Cowan. "But I think you have to accept sometimes that the way you were in your 20s, it's, you know — sometimes you grow together, sometimes you grow apart."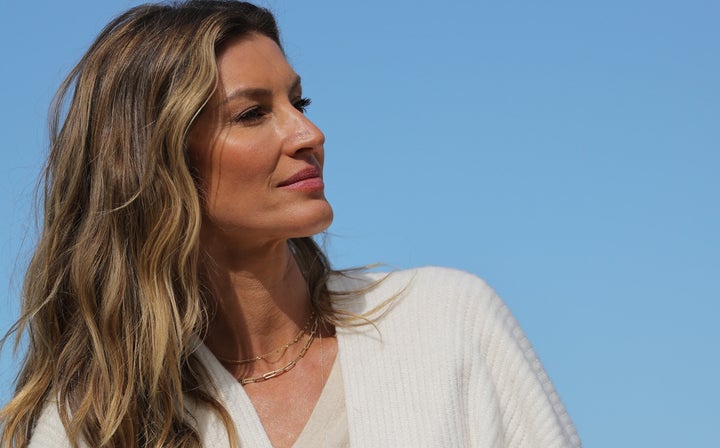 Bündchen reportedly met Brady on a blind date in 2006. They married in 2009 and welcomed their first child together, Benjamin, later that year. Bündchen had their daughter Viviane in 2012 and co-parented Brady's son from a previous relationship.
"The decision to end a marriage is never easy, but we have grown apart and while it is, of course, difficult to go through something like this, I feel blessed for the time we had together and only wish the best for Tom always," she shared after finalizing the divorce.
Bündchen later moved to an expansive property in Costa Rica and spent her time building a solar-powered house in hopes of growing her own food. She's since reportedly bought a $9 million estate in Florida and continues to co-parent her kids with Brady.
"I mean, he's the father of my kids, you know?" Bündchen told Cowan. "So I always wish him the best. And I'm so grateful that he gave me wonderful children. And I think when a door shuts, other doors open."


[ad_2]

Source link